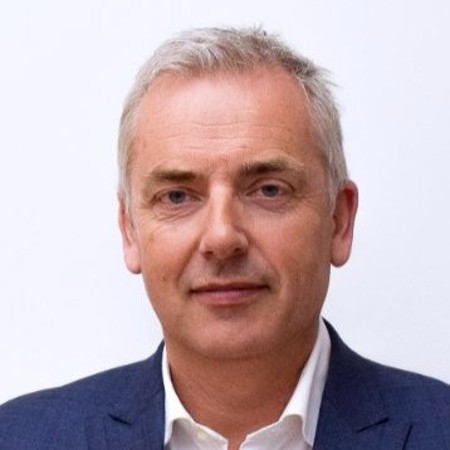 Adapting and responding to the new world; a new Chief Exec at SAS
It's only honest and human to admit that this last year has rocked us all in business. But in our opinion, there's still room to find positivity in this ever-evolving world, even during a global pandemic. At SAS we are embracing new thinking, new world considerations and new challenges.
Right at the end of 2020, we welcomed our new Chief Exec, Gert van Doormalen. We're excited to be starting 2021 under Gert's guidance, looking to the future, exploring our potential and bringing fresh ideas to our customers.
Gert's background demonstrates a proven track-record of re-focusing businesses with customer satisfaction at the forefront of his delivery plans. He was an obvious choice for SAS, and he tells us we were for him! We predict the start of a sympatico new era for SAS.
His varied career has seen him lead teams across Europe and Asia and living in five different countries. His passion is clear; focused on change management, and early adoption of new innovations, processes and markets.
Gert tells us, "SAS has a vibrant attitude to their delivery. I have always admired that, and I am excited to develop it further. My focus for the future of SAS is to deepen our customer relationships and change the perception of the role of ceilings in building for people, not just for regulations." He continued, "I also want to ensure our processes are optimised to meet the changing needs of our customers."
Gert brings us his experience from a career focused in the construction industry, and in ceiling manufacture and design specifically, from his 18 years in leadership roles at Saint Gobain. These included 15 years at Ecophon and 3 at the Paris headquarters of Saint Gobain.
His reputation of being people-focused is evidenced on first meeting. Friendly, honest and open; his enthusiasm won't be held back by the constraints of the pandemic. He's been meeting with each of the 500 strong global team here at SAS and is eager to meet our customers in the coming weeks and months.
Gert summarised our meeting by saying, "These first four weeks have shown me why SAS is a leading metal ceiling brand globally, and it has been for over 50 years, but there is always room for improvement. I'm already proud of who SAS are, but I know we can be better. I'm looking to capitalise on our global growth and market presence."